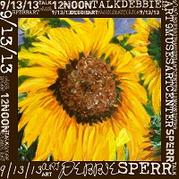 Member Support








SCHEDULED DAILY ACTIVITIES PROMOTE Social opportunity: Play and interaction with peers, and development of communication skills to increase self-directed care and support towards recovery. Intellectual growth: the safe exploration of participating members' environment, Opportunity for a new experience to challenge the member's curiosity, and use of supplies and materials that stimulate imagination, encourage problem-solving abilities and increase competence. Emotional growth, and behavioral health through example are provided by support staff building trust between peers, and self-determined wellness plans in participating members.

Art Education

9MusesArtCenter has developed a comprehensive, well-organized art curriculum to help guide members in their personal path of self-expression & recovery through the discovery of the visual arts. Members explore the many ways art contributes to culture and explore the power of art to raise social consciousness by participating in themed exhibits designed to challenge the public's perception of those with/without a mental health diagnosis. Members who choose to participate in art programs provided at 9Muses begin to develop powerful skills of observation and encourage true appreciation of the role of art in humanity. In addition, art exercises members' critical and creative thinking processes, helping them articulate and solve problems in multiple ways. Through the study of art and artists of different cultures and historical periods, members gain significant understanding of themselves and others. They learn to view art as a reflection of cultural ideas, beliefs, and social conditions throughout history and expand thinking and verbal skills through critique and review. Our art curricula are member developed with the conceptual focus on both creative process and critical thinking to empower individual members to become self-confident, self-governing, and contributing members of our community.

Support Groups

Support groups are a place for people to give and receive both emotional and practical support as well as to exchange information. People with behavioral health conditions, as well as their friends and families find support groups to be a valuable resource — a place where people can share information, get confirmation that their feelings are "normal," educate others, or just let off steam. When someone is searching for a support group, the single most important thing to remember may be: if the group doesn't feel right to you or doesn't match your needs, try a different group. There are many options available.

9Muses holds peer-led weekly support groups for bipolar depression, anxiety, and addiction recovery as well as schizophrenics anonymous.

*You do not have to have a specific diagnosis to attend any support group. All are welcome!
Depression / Bipolar support - Monday 10:30 am - 12:00 pm and Tuesday 6:00 pm - 8:00 pm
Anxiety Support - Thursday 6:00 pm - 8:00 pm
Schizophrenics Anonymous - Friday 4:30 pm - 5:30 pm
Beyond Addiction - Friday 10:00 am - 11:00 am

Some ways to find a support group include:

Talking to a doctor
Asking a counselor or therapist
Asking the administrator at the local hospital
Consulting with reference librarians at the local library
Checking online resources
Contacting behavioral-oriented associations, such as the Mental Health Association of Broward County or National Alliance for the Mentally Ill.

Wellness Workshops

Peer-led workshops are held throughout the week. Check our Calendar for WRAP Lab (Wellness Recovery Action Planning), WHAM Lab (Whole Health Action Management, and Peer Zone. Courses are several weeks long and designed to increase and maintain mental wellness. These workshops focus on crisis prevention and development of self-empowerment, understanding self-stigma and learning to self-advocate.
Type your paragraph here.